ITT Cannon offers a versatile range of standard off-the-shelf and customized interconnect solutions for the Heavy Equipment and EV Infrastructure market. Derived from over 100 years of engineering and manufacturing excellence, ITT Cannon's ruggedized connectors offer flexibility, durability and performance in the rapidly changing EV and heavy equipment market.
Learn More >
Applications:
EV Infrastructure / Charging Stations
Inlets and Charging Connectors
Engines
Battery
Lighting Systems
Control and Junction Boxes
Cabin to Chassis
Catalytic Reduction
Drive Train
Construction Equipment
Trucks & Buses
Technology advantage
Durability

ITT Cannon offers a versatile range of reliable interconnects tested up to 10,000 mating cycles and are resistant to engine, transmission and brake fluids. An ideal solution whenever harsh environment applications require high sealing grades, high voltage or vibration.

Customization

From various shell sizes, terminations and plating options to fully customized AC Electric Vehicle Charging Solutions, ITT Cannon is a committed innovator and business partners to help solve your toughest interconnect challenge.
The ITT Cannon Difference:
Proven application expertise
Global capabilities & local support
Unrivalled customization expertise
A pioneer in EV, DC fast charging technology
GALFER® specializes in the design and manufacturing of high-quality brake pads for the automotive aftermarket. With more than 65 years of experience in the brake pad industry, GALFER® is offering various types of brake pads of OE high-quality standard and safety at the forefront of everything we do.
Learn More >

GALFER comes to China with:
A broad range of safe brake pads
Advanced production process
Customized OE formula
Strict quality control
New packaging with anti-counterfeit technology
Technology Advantage
Customized OE Formula
Shorter braking distance with better noise reduction through our customized designs for each car model. Our formulas are based on the unique characteristics of every car including weight, structure and performance for safe braking.
Performance Shape
Professional slotting and chamfering designs reduces noise and vibration for comfortable and safe braking.
Premium Accessories
High quality shim and other accessories, customized and optimized for each car model.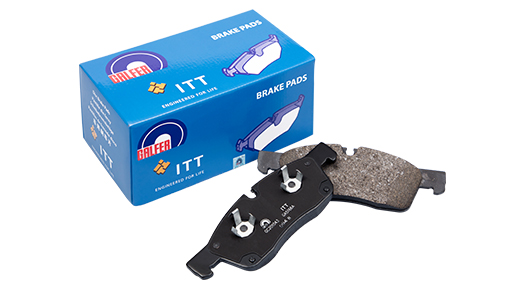 ITT Friction Technologies is a leading global Automotive OEM solution provider of brake pads. Since 1950 ITT has partnered with our customers in providing solutions for the most demanding applications for safe braking in passenger vehicles.
From our Innovation Centers and Production Facilities in Europe, North America and China, we have been able to serve our customers across the globe with a superior customer experience and quality product.
We invented the "one piece flow" production method with high automation, which continues to demonstrate our superior technological leadership in process and quality control throughout the production of a brake pad.
Our broad product offerings of Copper Free, Low Steel and NAO brake pads continues to evolve and be adapted across all the global market conditions and customers we serve.
The opening of a new Innovation Center in Wuxi, China in 2017 and most recently in Barge, Italy in 2018 demonstrates our emphasis on developing the brake pad of the future. This includes the ITT Smart Pad™ which is the first intelligent brake pad, where we continue to pioneer breakthrough technologies for the fast changing automotive sector.

Technical solutions:
Product performance
We define specific product to meet customer needs, material modification competence and capability

Product testing
We test on bench to simulate various driving conditions

Vehicle road testing
We simulate end user driving conditions to verify product performance
technology advantage
safety
Stable braking performance and shorter braking distance
durability
Reach 50,000 kilometers under normal usage
comfort
Provide robust NVH solutions through DOE, NVH tuning and
vehicle road testing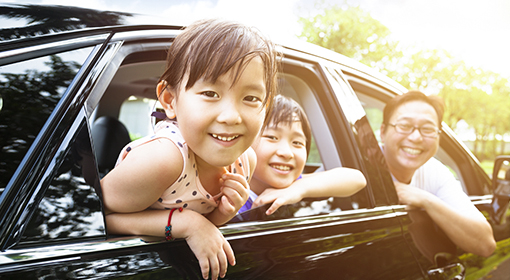 Established in 1857, KONI has always produced hi-tech and smart damping solutions for many kinds of vehicles including cars, trucks, buses and trains. KONI is also legendary in the racing industry thanks to the strong and close collaboration with many teams since the start of the F1 races. Currently KONI is the official technical partner of the F1 team of Sahara Force India.
Learn More >

OEM-Technical Solutions:
The Frequency Selective Damping (FSD) valve is a product of the KONI Special Active line. It provides a substantial improvement on the ride and handling performance of the car when it is installed by the OEM through the Tier 1 manufacturers of the original car damper.
The FSD valve guarantees an overall performance comparable to a more sophisticated electronic solution at a fraction of the cost (No Electronic control unit, sensor and wiring)
The FSD valve can be seamlessly retrofitted to an original damper without any change on the external of damper or attachment points
OEM-technology advantage
Outstanding overall comfort with uncompromised handling.
Reduced road noise level, wheel shake and high frequency disturbance.
Fun to drive with a comfortable ride on all seat positions including 7 seater car.
Reduction of body roll
Aftermarket
The diverse aftermarket range of our KONI shock absorbers improve ride and handling of cars through different product lines such as Street, Sport and the newly launched Special Active.
KONI Special Active is the next generation of premium shock absorbers that offer superior handling without compromising comfort. It is the latest advancement in the KONI product portfolio utilizing the most recent generation of KONI's patented Frequency Selective Damping Technology.
KONI Special Active controls large body motions and cornering forces by automatically and instantly adapting to the different road conditions to ensure improved comfort even on rough terrains.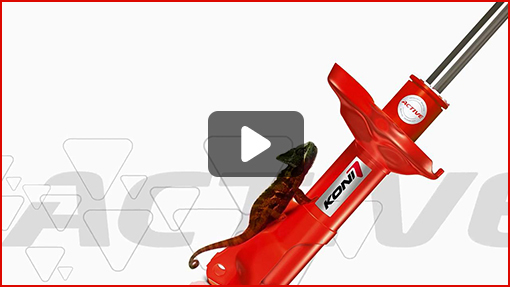 The Conoflow product lineup has an extensive range of innovative products focused on alternative fuel sources, such as an environmentally-friendly compressed natural gas (CNG) regulator that helps to reduce vehicle emissions by 20 percent. Conoflow products are offered with a base model or with integral pressure sensors and/or solenoid for high pressure shut-off in gas-powered truck, bus and car applications.
Learn More >
Applications:
Medical Equipment
Robotics and Automation
Manufacturing Process Systems
Semi-Conductor Manufacturing
Sub-Sea Equipment
Conveyor Systems
Tooling and Machining Systems
Component Assembly
Automotive Assembly
Autonomous Vehicle
Food Processing
Sub-Sea Equipment
Packaging
General Industrial
Factory Automation
Antenna Pedestals
Wellhead Applications
Pulp and Paper Production
Technology Advantages:
Small but Powerful
Long-Life and Repairable
Highly Configurable
Compact the Original Small Cylinder
Compact's linear actuators are significantly smaller than the equivalent competitive actuator.
Compact's rotary actuators are often half the size of a competitive actuator with similar torque.